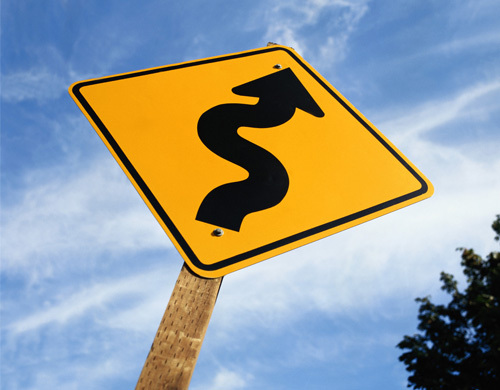 The Elementary and Secondary Education Act (ESEA), currently also known as No Child Left Behind (NCLB), the giant centerpiece of educational policy, is up for reauthorization. Again. What that means is that it's time to revisit the act in order to make changes and improvements to the law. Of course, it was supposed to be reauthorized in 2007, but what with partisan politics, outside influences and the lack of any general consensus around the various efforts, Congress has yet to successfully reauthorize the legislation. As a result, national educational policy has been a patchwork of waivers, dodges, and weaves unworthy of a great nation. ESEA is the Eeyore of legislation: "I'll probably never be reauthorized." Or the Rodney Dangerfield: "I get no respect." Or the Godot, for which we'll be forever waiting.
This year, Congress is taking up ESEA reauthorization again, but the road ahead remains long and fraught with obstacles. The House version, introduced by Reps. John Kline (R-Minnesota) and Todd Rokita (R-Indiana), made it through the Education and Workforce Committee along strict party lines, yet in February it was pulled right before a vote by the full House, with many surmising that it just wasn't conservative enough to garner the votes it would need to pass. This week, Sens. Lamar Alexander (R-Tennessee) and Patty Murray (D-Washington) released a bipartisan compromise bill that they hope will make it through the Senate. But the draft is still open to amendments by the members of the HELP Committee and then the full Senate, and whether a single bill can satisfy the demands and desires of the broad political spectrum entrenched in Washington right now is unclear. Even if ESEA does not get reauthorized this Congress, the process is a necessary step toward eventually creating a better bill. Each Congress, when ESEA is debated, progress is made, and sometimes that progress leads to positive changes even without a comprehensive agreement. But it would be nice to have a well-considered, widely supported law at the center of education policy.
On the other hand, there are several reasons that it may not be so awful to delay reauthorization until after the next presidential election. Beyond the hope that things might be less partisan by then, there are several positive developments underway that are not yet far enough along to be central to ESEA but could be given two more years.
The first, of course, is the evidence movement. Recent investments, such as Investing in Innovation and IES, have produced a broad set of proven and promising programs for schools. Schools are just starting to be encouraged to use proven programs with their federal funds, as in the evidence-proven, whole-school approach to school-improvement grants. Title II (professional development) has begun requiring grantees to have at least moderate evidence of effectiveness and gives a lot of competitive preference points for programs with strong evidence. President Obama's budget proposal contained a provision called "Leveraging What Works," providing schools with incentive funds if they use their formula funding to adopt proven programs. These changes are just happening now, too recently to affect ESEA. If they continue for two more years, they may have profound impacts on ESEA.
Another development is Common Core. This set of standards, and the computerized testing sometimes associated with them, are too new to be fully understood. In two years their potential role in ESEA will be better known.
Finally, technology is headed into our schools at an astonishing pace, yet we still are not clear about how to use it or what it will do. I'd be reluctant to build technology policies into ESEA before we really know more about what universal access to digital devices could accomplish.
Given how long No Child Left Behind has overstayed its welcome, it may be especially important to get the next reauthorization right. It could be with us for a very long time!